Do you know where the hotel's guests come from? What kind of sources do hotels sell through? If you still do not have much information, check out this ezCloudhotel.
 1. Online channel
             OTA (Online Travel Agency) – Online travel agency
Distribution Channel, also known as OTA (Online Travel Agency), is the online ecommerce website that sells hotel rooms online on their website and earn commission on successful booking.
OTA is a very popular distribution channel nowadays with such names as: Agoda, Expedia, Booking, Traveloka, ivivu, Abay …
Currently, there are many visitors choose this form of booking because of the convenience, good price and can refer to a lot of objective information.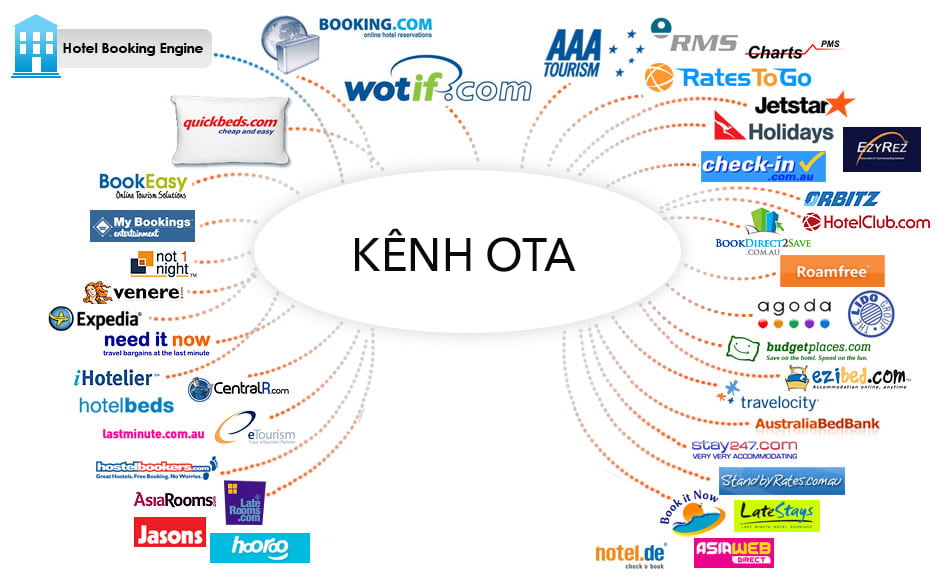 GDS (Global Distribution System) – Global room distribution system
Selling rooms through GDS is also known as B2B – Business to Business. When partnering with the GDS, travel agents on this system will retrieve hotel booking information for sale to their visitors.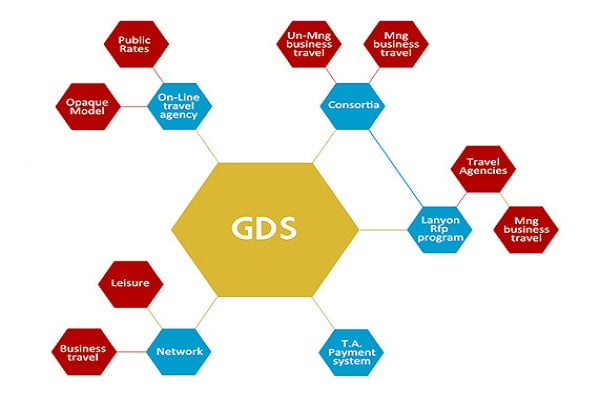 Airlines
When selling rooms via this channel, airlines will put their hotel booking information on its booking website. When booking an airplane ticket, guests can combine hotel bookings through the website suggestions.
            Hotel website
If you know the hotel name, tourists will go directly to the hotel website to make reservations. This is the channel sales room needs to be promoted more strongly because when booking directly, the hotel will not have to spend part of the commission fee to third parties.


2. Offline channels (offline) 
           TA / TO (Travel Agency / Travel Operation)
This is an important distribution channel and most of the hotels are and have interest, some hotels with tourists source occupied more than 50% occupancy room. The reason is that the tourists usually make reservations through the travel company because the travel company has contracted with the hotel to have a relationship and become a sales agent for the hotel, so the price The room that the hotel offers to the travel company is the best price.Travel companies have a tour of the company and if the hotel provides good room rates of course visitors will be staying at the hotel that the travel company has signed the contract.
              Corporation
The second source is from commercial companies, which is also an important source of visitors and a large number of visitors. The work of the hotel is to contract with those companies, provide good prices and take care of the customers when they stay at the hotel.
             Mice
MICE stands for 4 words: MEETING, INCENTIVE, CONVENTIONS, EXHIBITION. This is a type of tourism that many countries promote development, because the value of this service is much greater than individual travel or group travel.
As we know, MICE is not a new type of travel product, it evolves over many stages, according to different perceptions of those who travel. Today, MICE is considered a composite tourism product of individual tourism products combined with certain organization and infrastructure. MICE is a market that is considered to be a major source of revenue for the tourism industry of a country, thanks to its high customer base, focus and high spending. Compared with the retail customers, MICE tourists are considered as luxury travelers, mainly traders, politicians … willing to spend to enjoy the high service, good utility and products. expensive.
            Government
Other sources from government agencies such as state agencies, the Ministry of Foreign Affairs, Ministry of Public Security, Ministry of National Defense, Ministry of Health, Ministry of Internal Affairs
           Non-government
The source of visitors from non-governmental agencies such as voice stations, television stations, social science institute of Vietnam …
           Hotellier
Another source of customers is hotellier, staff in different hotels of different areas also have the need to travel and book hotels or guests staying at this hotel by booking one for themselves in another hotel. Therefore, hotels provide each other with a room to cooperate with each other.
           Embassy
The embassy comes from the French or ambassy of an ambassador. Ambassadors are high-level diplomatic representatives who are spokesmen for the national government. The embassy also does administrative work such as consulates, but also represents the government abroad. Therefore, the transportation, work and hotel is indispensable.
           Walk-in
Any customer arriving and staying in a hotel without a reservation is called a walk-in. This is the source of customers that the hotel can sell at the highest price and can apply upselling art. However, this source of customers is the last resort that guests think of because they can not be estimated in the business plan.
Hope our article has provided you with the most basic sales channels you should know. On our side, ezCloudhotel  is a hotel management software that connects over 200 online sales channels, which will be suitable for all large and small hotels. If interested and want hotel revenue go up learn and try it with us!